Preventing Fraud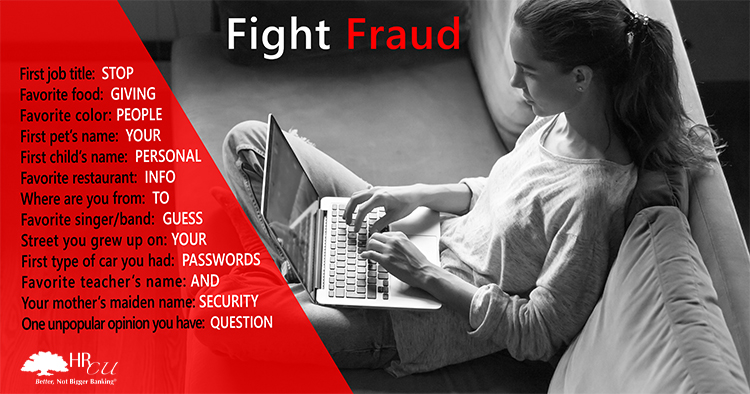 When it comes to protecting yourself and your finances, it's essential to always be mindful of how you use, share and guard your sensitive information.

Some general things to always keep in mind:
ALWAYS use caution when asked for personal information
ALWAYS know who you are speaking with when discussing personal information
NEVER give your Social Security or PIN number out over the phone or via email
Are you a Business Member?

Here are some extra tips for you!