HRCU ANNUAL SCHOLARSHIP PROGRAM
$1,000 scholarships offered for both part-time & full-time students.
Eligibility
Applicant must be a member of the Credit Union in good standing for a period of not less than six months.
The applicant must attach to the application a High School or College Transcript and grade point average.
Applicant must be accepted at or attending an accredited college or university as a full or part-time undergraduate student or attending an accredited vocational, technical, or trade school or equivalent certificate program, regardless of the year they are matriculated (freshman, sophomore, junior, senior).
Applications are closed at this time. Please check back in the Spring of 2024.
For more information about our scholarship program, please contact Member Support at info at hrcu dot org or Rosemary Shields at rshields at hrcu dot org.
Congratulations to our 2023 Scholarship Recipients!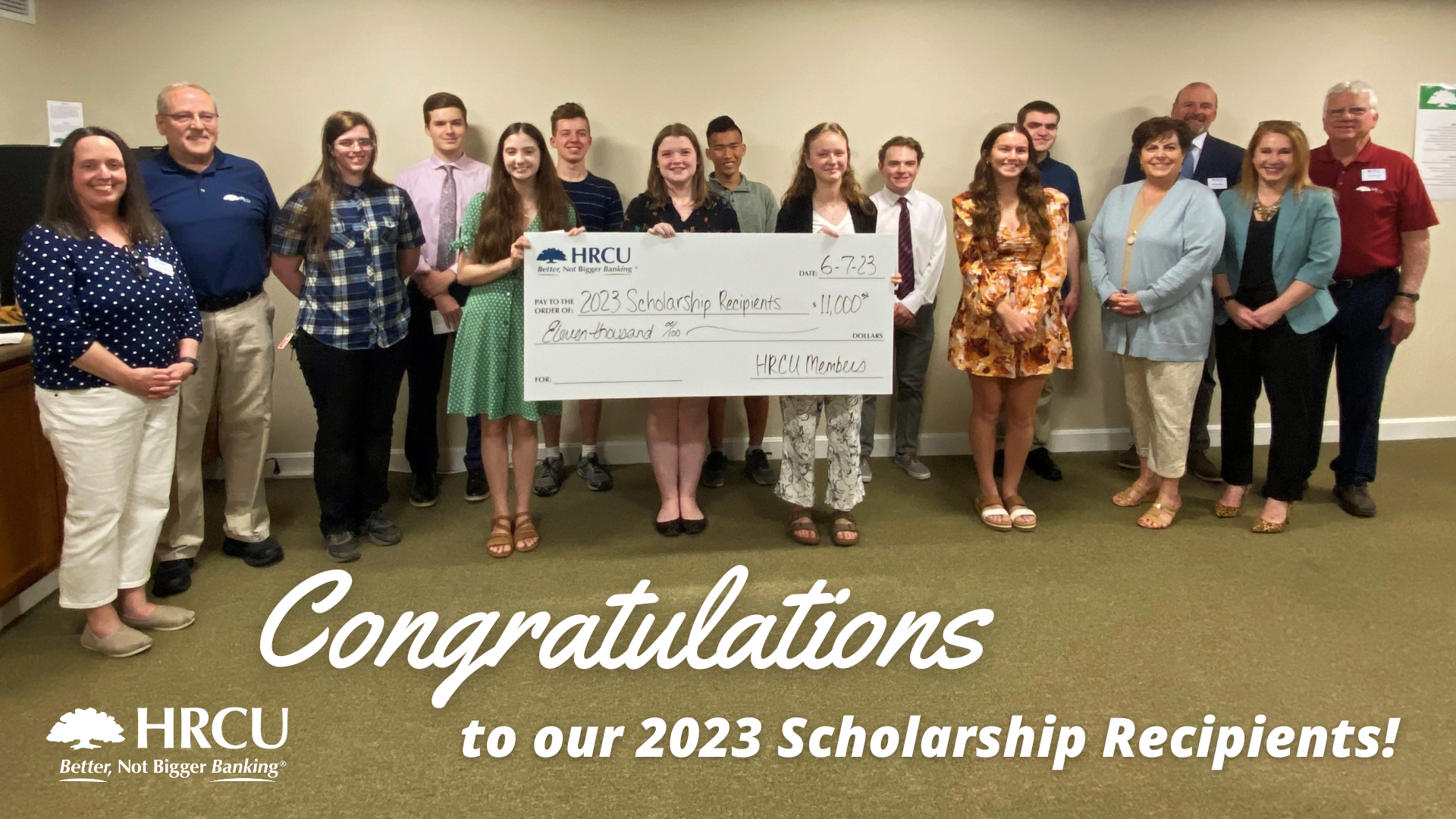 Anilise Brooks
Haley Faucher
Sebastian Gannon
Theo Grandmaison
Rhegan Hart
Ryan Hilliard
Anderson Pickard
Jadyn Stevens
Jennalyn Williamson
Timothy Grosky
Emalie Johnson